RESISTANCE
thread does not register continuity or resistance
hand sewn 8" trace does not register continuity or resistance
machine sewn top thread 8" trace does not register continuity or resistance
machine sewn bottom thread 8" trace does not register continuity or resistance
THREAD QUALITY
easy to thread a size 24 crewel needle
easy to sew by hand as well as machine
thread is wound on a cardboard bobbin and has to wound on a bobbin for machine sewing
RECCOMENDATIONS
Tripmom2011's thread is not conductive and therefore NOT RECOMMENDED for eTextiles, soft circuit, craft-tech, or wearable computing.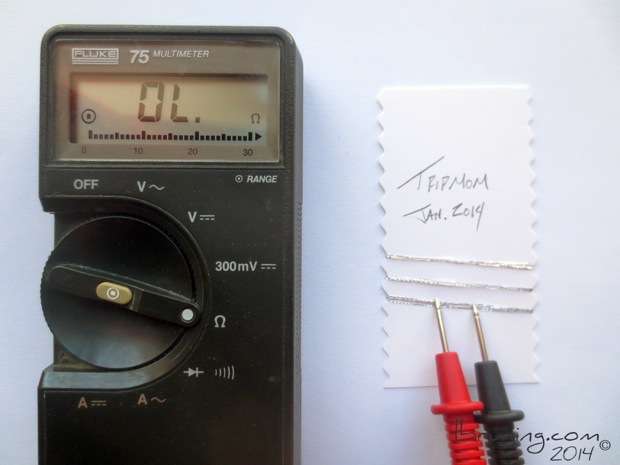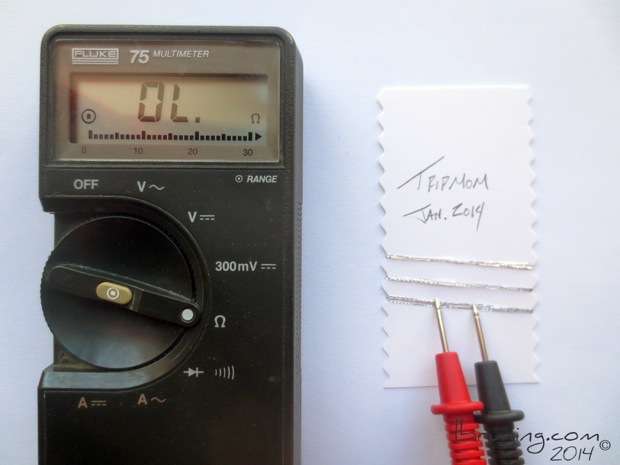 This thread is very similar to Urbanstein's which also NOT CONDUCTIVE. They are both grossly over priced pretty threads.
If you want a similar colored pretty thread I suggest going to your local sewing store and purchasing a 250 yard spool of Sulky HaloShimmer thread for $3.50 USD.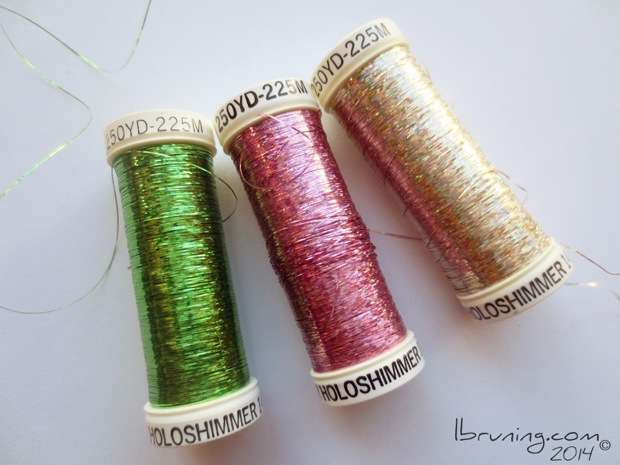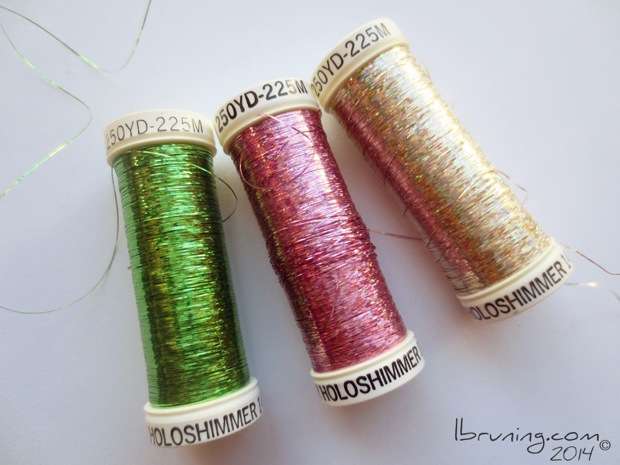 tripmom2011 ebay listing 23 February 2014 sells a bobbin of thread for $7 USD.
This thread is NOT CONDUCTIVE NOT RECCOMENDED