After teaching around the world and back again I found that people are still buying anti-static or metalic looking threads believing the fiber is conductive and will work for eTextiles, wearable computing, and craft -tech.
Its an easy mistake as there are more vendors on ebay and etsy selling fake 'conductive' thread than I ever imagined!  Unfortunately, this ignorance and fraud is resulting in very frustrated and unhappy eSewers.
This makes me sad. I want your projects to be grand successes and using non-conductive thread will send every eTextile project straight to the BLACK HOLDE OF non-BLINKY DOOM!
Words of warning to the newbies – unless the vendor states that the 'conductive thread' is less than 20 ohms/foot then don't buy it.
BEWARE – These threads are NOT conductive. Do not buy them for eTextile projects.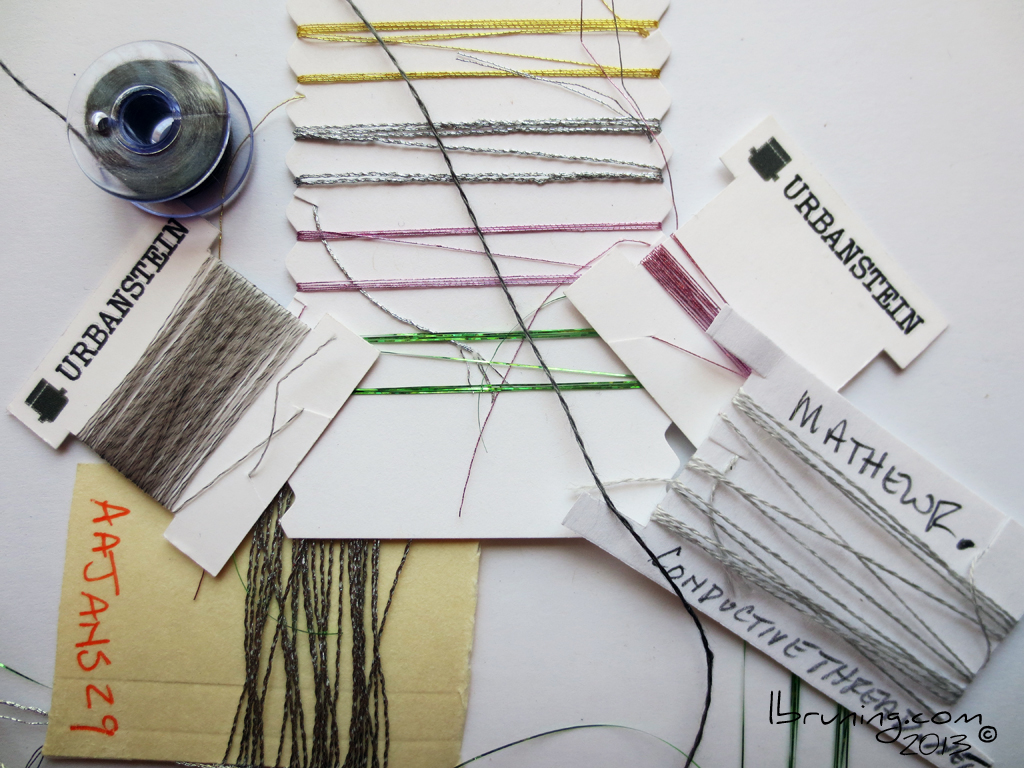 AND NOW FOR THE GOOD NEWS! my little glow worms!
Today I've been testing a new thread from a UK vendor, Kitronik!
My standard conductive thread (no longer made by Mitsifuji) is on the left and Kitronik's conductive thread is on the right.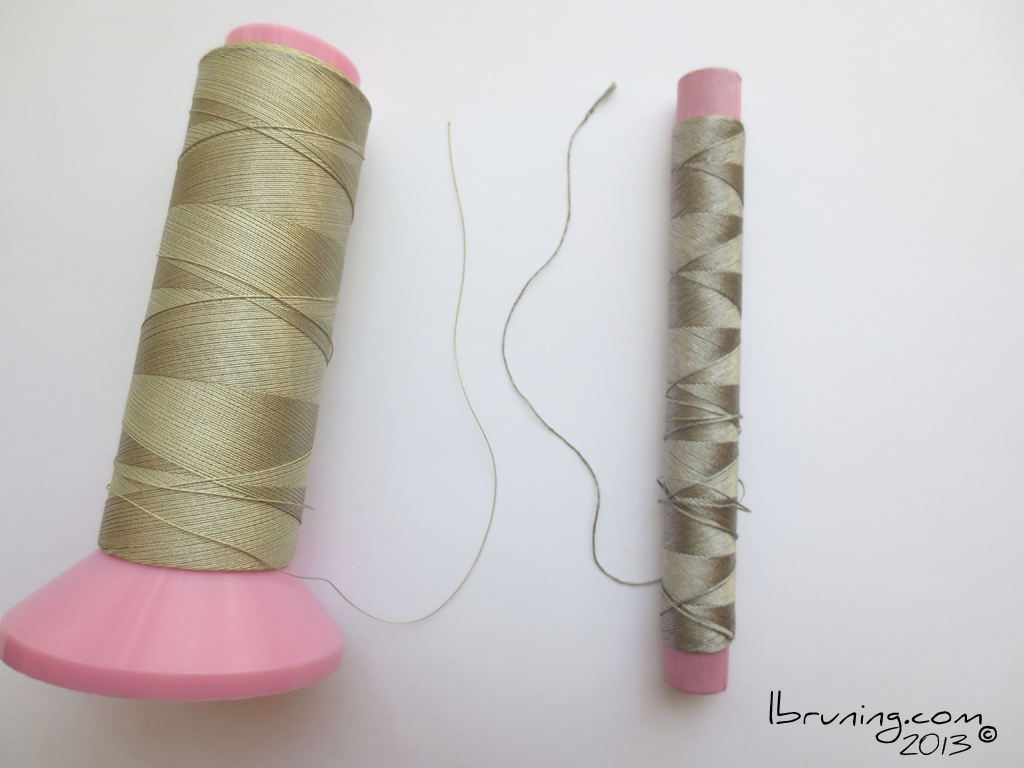 Both are on spools which is best for storage and ease of use. However – in order to use them with a standard home sewing machine they both have to be wound on to bobbins.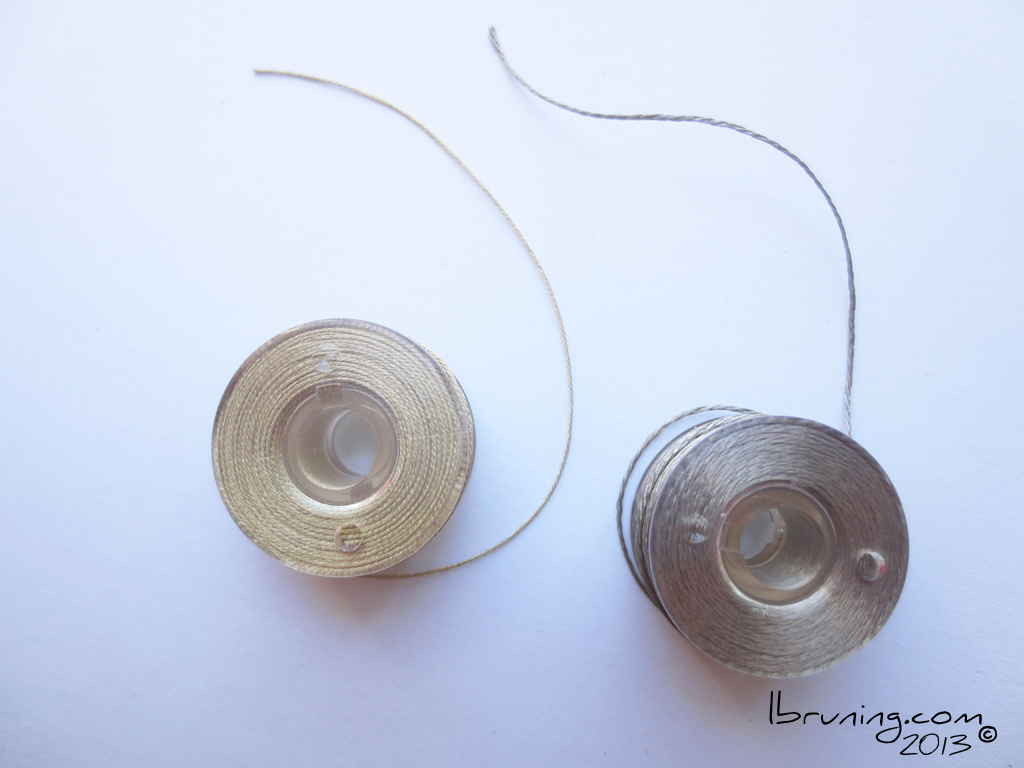 I used my Bernina 180 with the conductive threads threaded thru a Schmitz needle size 14 (90) and straight stitched 9 inches thru a white cotton backed with a white felt.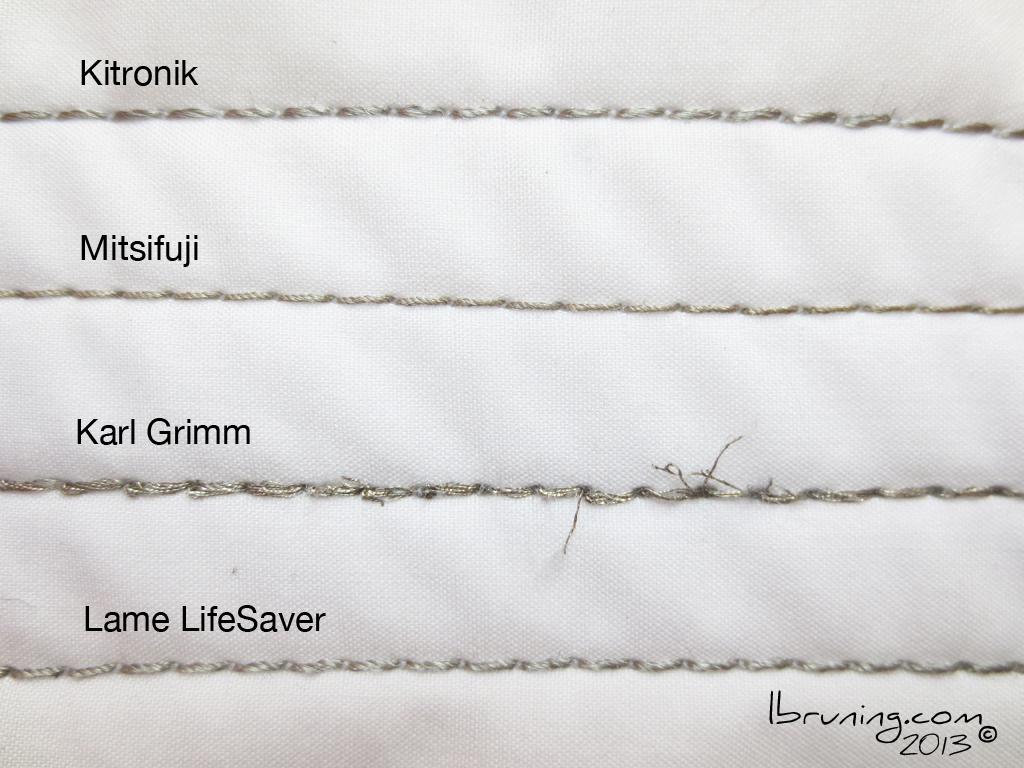 While sewing the sample I decided to also test Karl Grimm's solderable thread (you can see it shredded)  as well as Lame Life Saver – which is very very similar to the the Kitronik thread.
View of the back of the stitching. Again you can see the Karl Grimm thread is shredding resulting in the 9 inches of stitching loosing its continuity and having no conductive properties.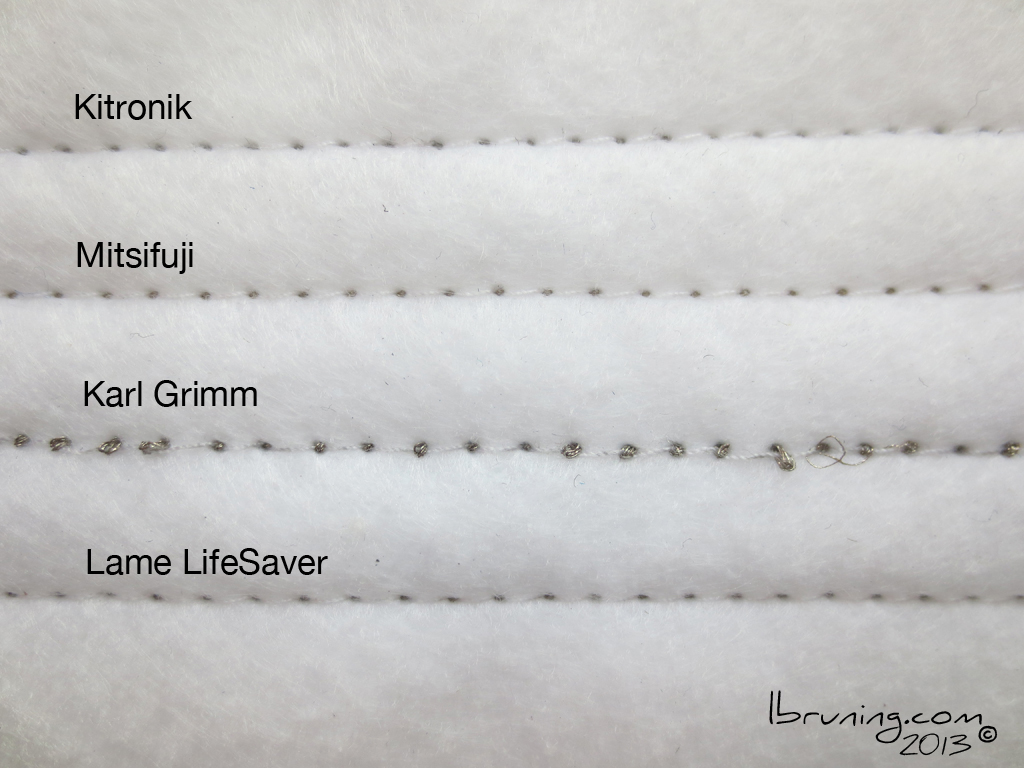 And the results of today's quick study ……
ALL of the threads performed well as a top thread thru a size 14 needle except the Karl Grimm.  Overall I was impressed that the Kitronik and the Lame Life Saver went thru the sewing machine needle for 9 inches, however the resistance is becoming too high for a long trace.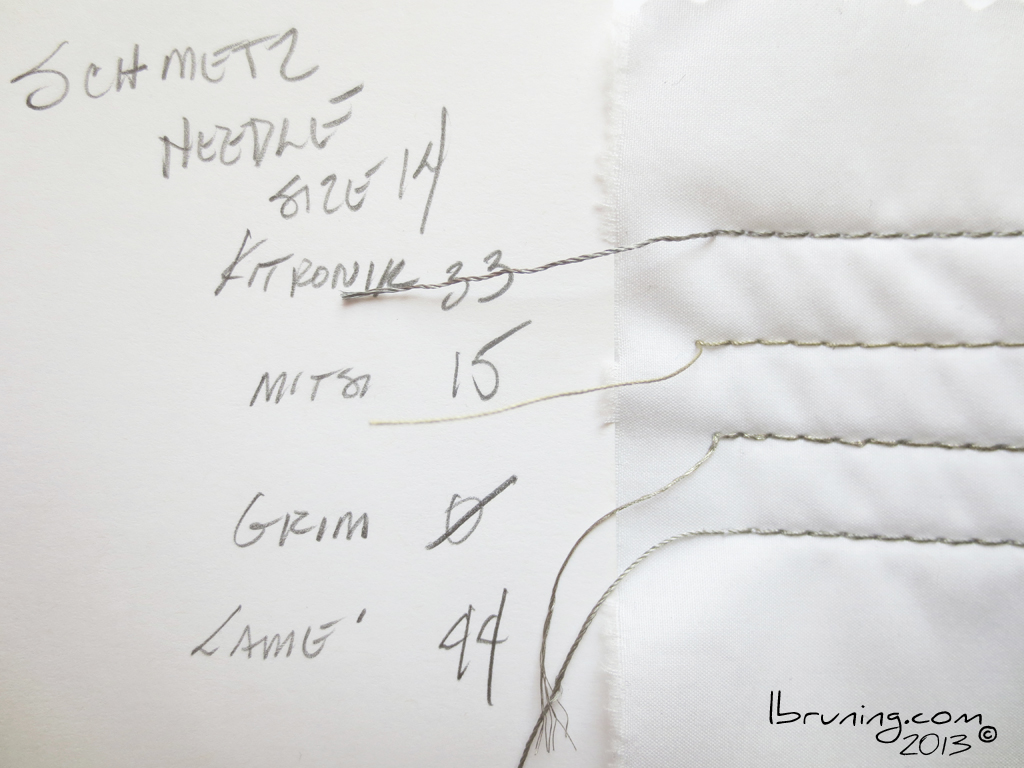 Stay tuned – I'll be doing more tests with the new Kitronik thread.