Artistic Ribbon will be unveiling their new LED Ribbon at the Winter 2013 Craft and Hobby Show (booth 724) in Anaheim, California. This is a washable craft ribbon with wired surface mount LEDs covered with protective silicon.  Artistic offers 12 color choices of 20″ lengths ribbon combined with 10 evenly spaced light emitting diodes for $6.45.  There are six different LED colors that are pre-packaged with the specific ribbon colors.  I would clarify with Artistic the LED color with your choice of ribbon.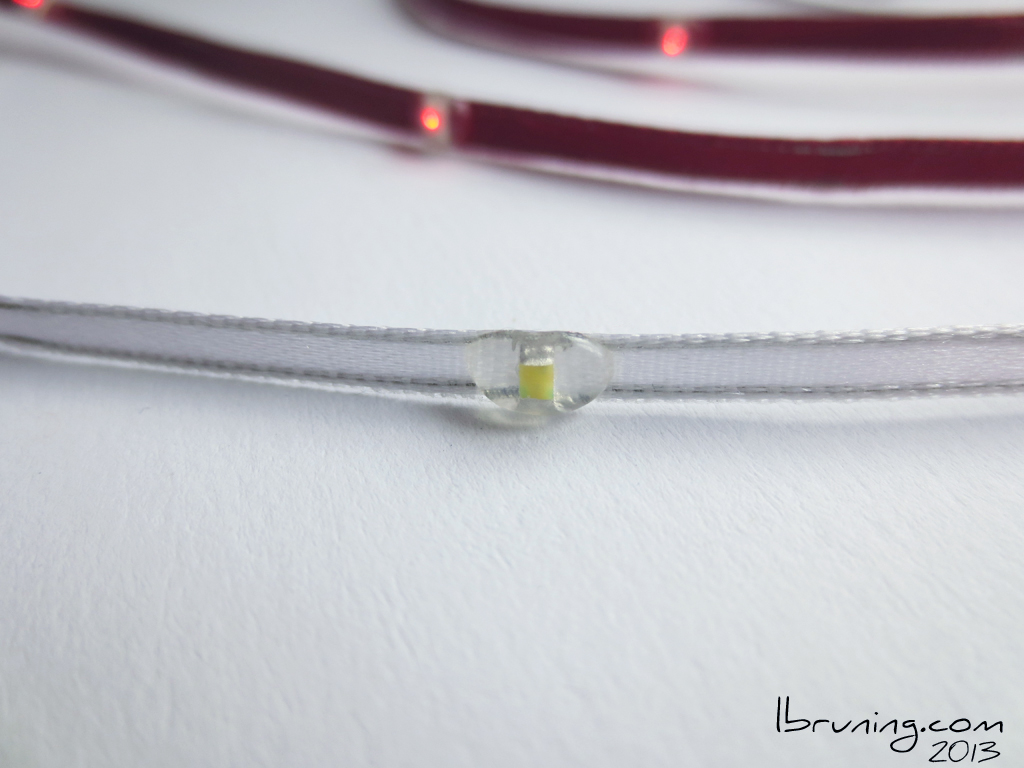 The LEDs are powered by two CR1220 3V batteries.  I ran the LED ribbon on blink pattern for 12 hours and the batteries still had some juice to spare.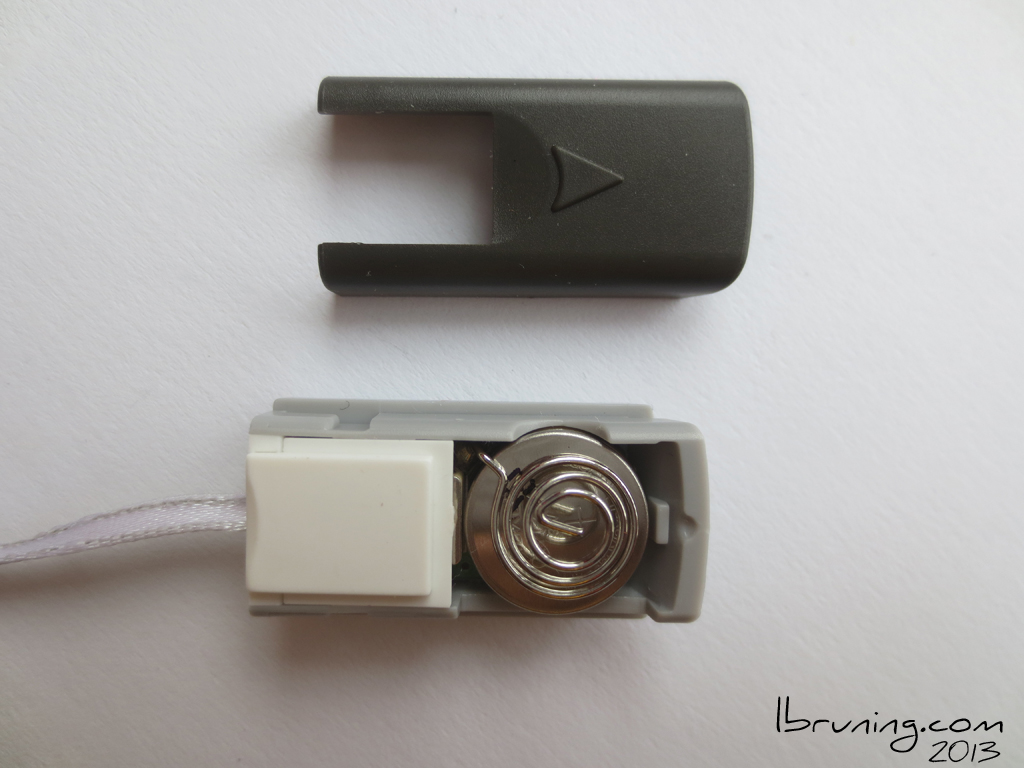 The switch powers on-off as well as sequencing thru 4 different pre-programed blink patterns – fade, rapid, slow, spazm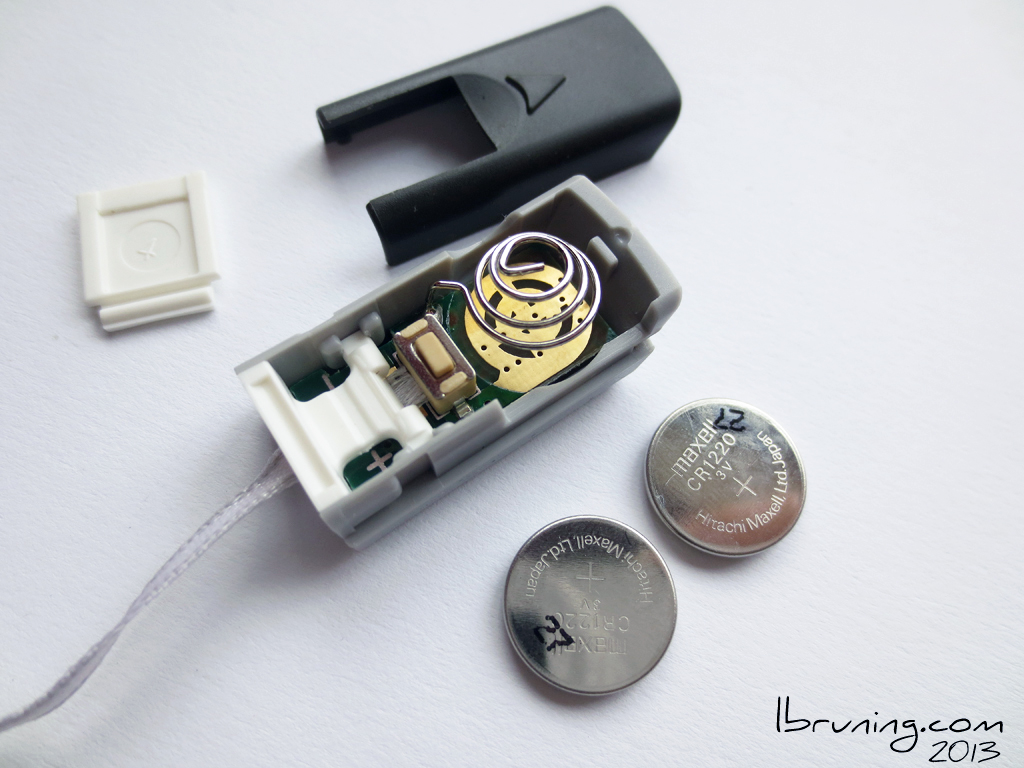 The assembly allows you to change the ribbon making this product easily modified to suit your design needs.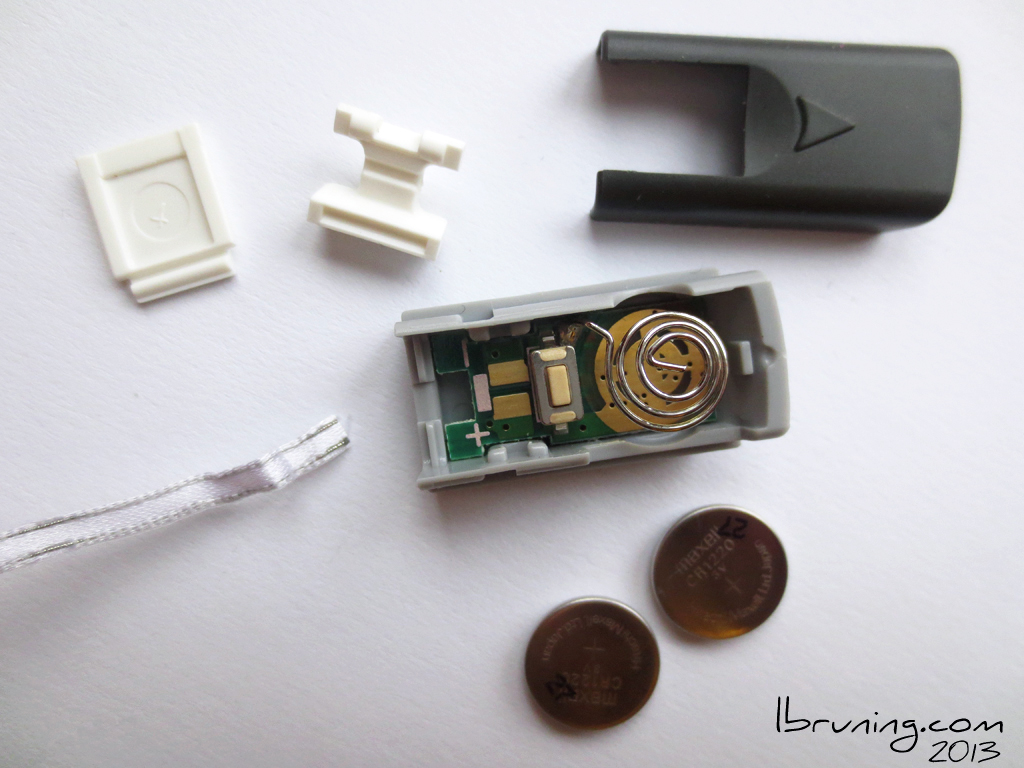 Board Design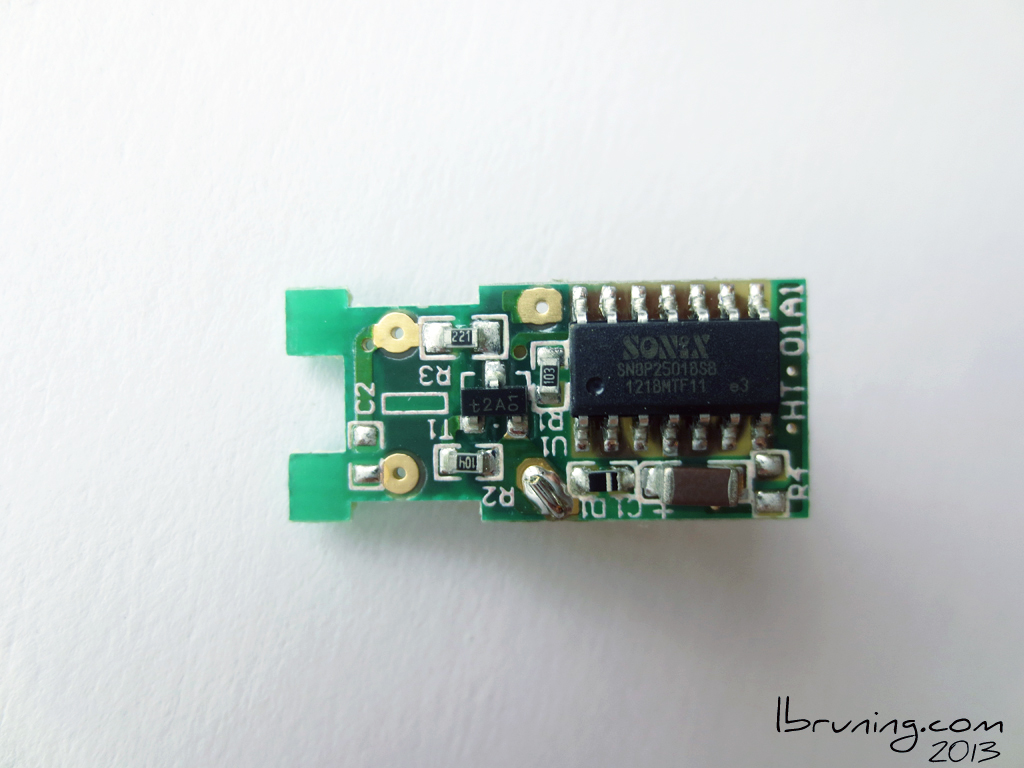 The ribbon feels and acts like a regular satin ribbon.  At first I thought conductive thread was used in for manufacturing, but upon dissecting a section I found it to be a fine gauge wire.  With excessive bending the wire will break, however for the price and ease of application I would use Artistic LED Ribbon on my craft projects.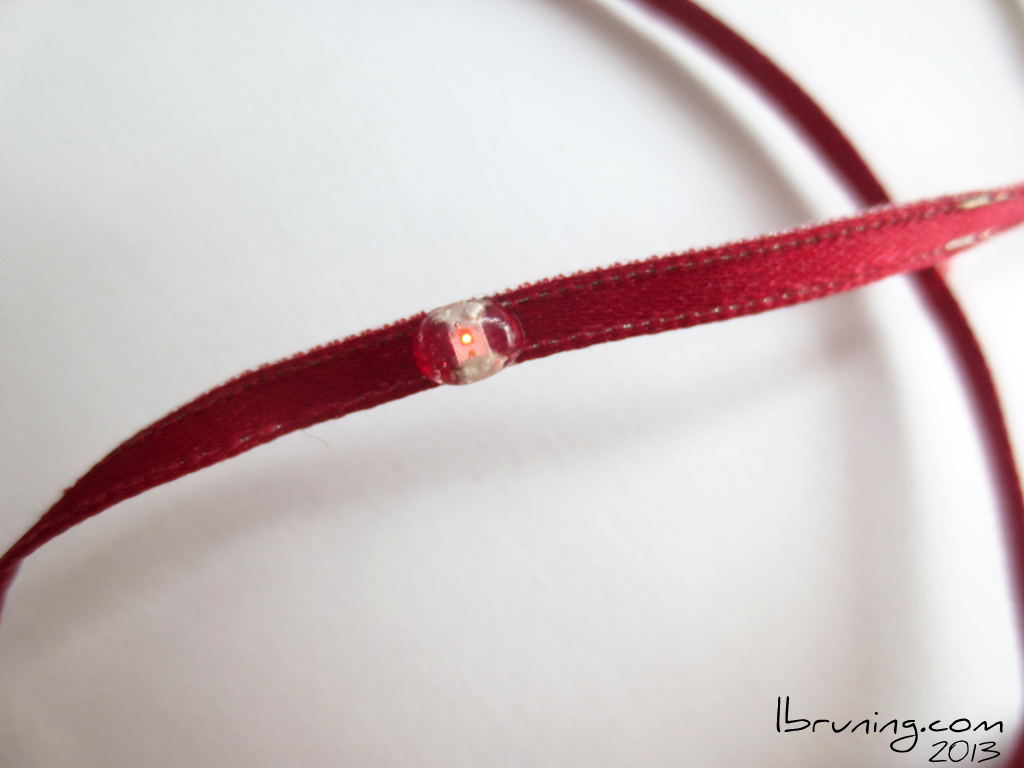 When replacing the battery be sure you don't make my mistake. The cover needs to be snapped on and then slid into place to secure the switch cover.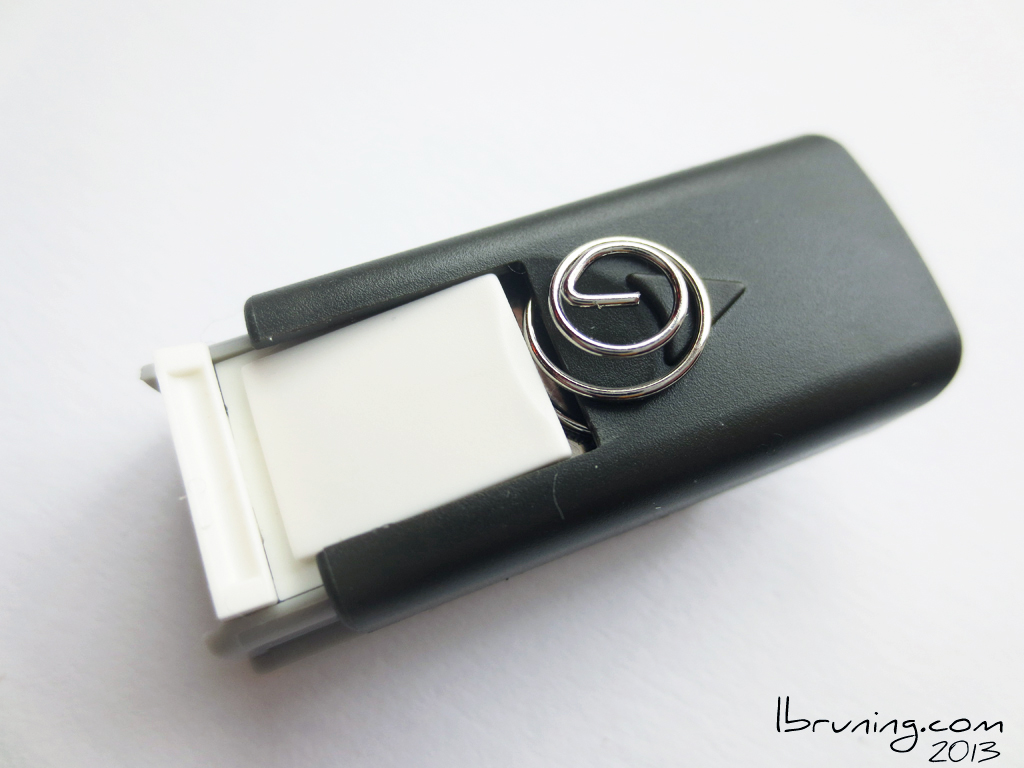 Overall – I think Artistic Ribbon will do well at the Craft and Hobby show.  Easy to use and hits the right price point.  I bet you'll be seeing this in your local craft stores in time for the summer festivals.