Both flowers are fully powered and functioning as planned!
I am letting the Flowers sense their environment so I can test the batteries life span on ping.  1:54 and all systems on.  I'll be checking the LEDs brightness every 15 minutes.
woop woop woop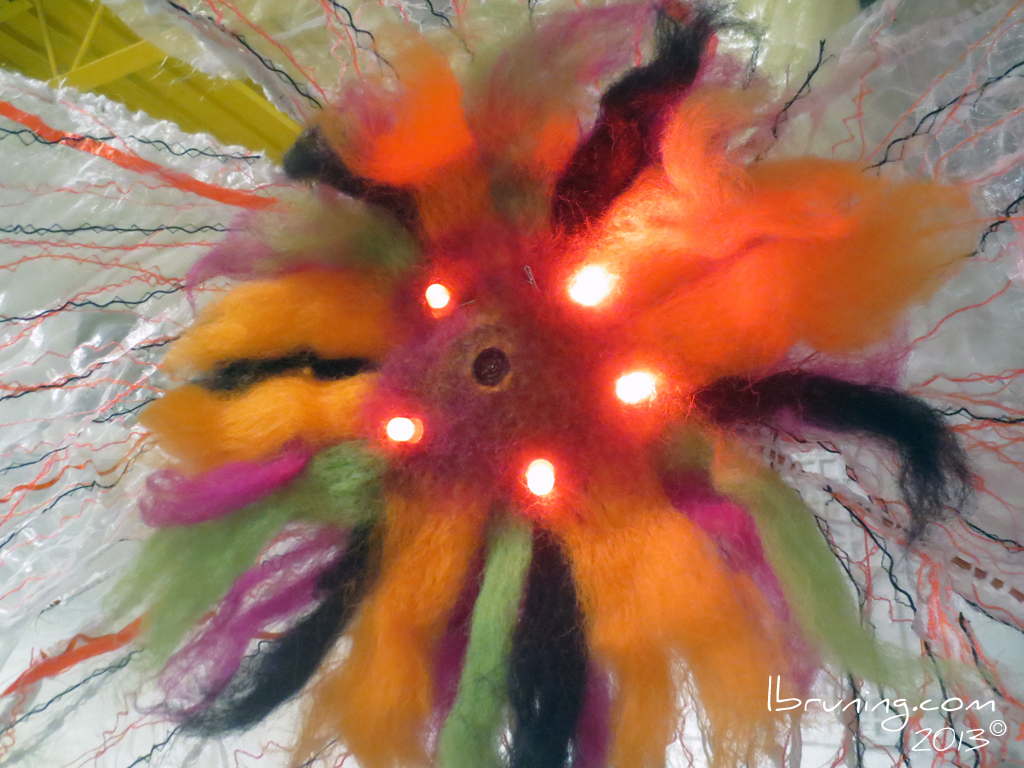 Red LEDs are hard to photograph!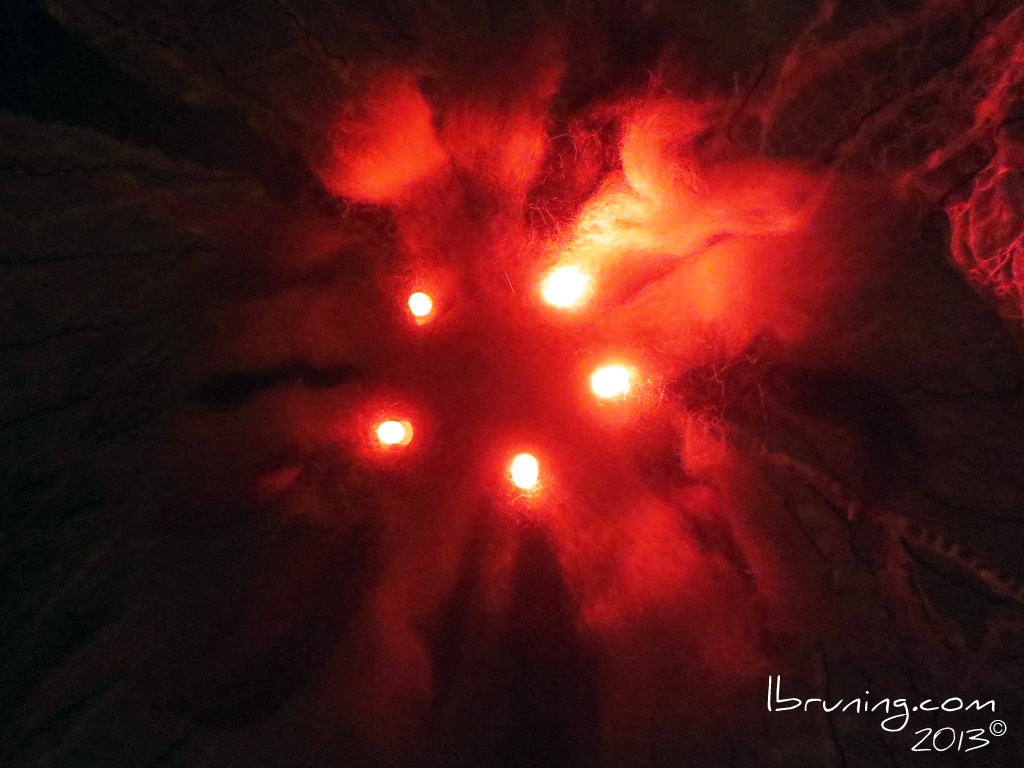 Green LEDs and Pink Petals are a great combination!  I'll have to fire up the black lights and see how the piece looks.  I think the petals will be all aglow!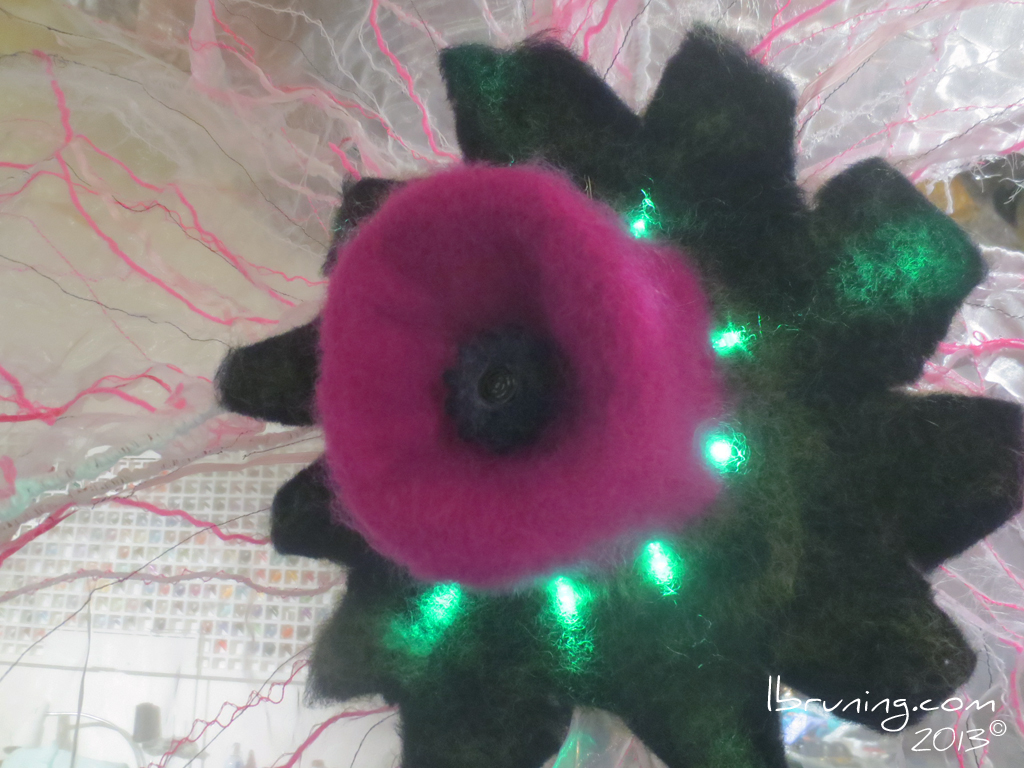 I'll have to be careful of the camera flare!  The plastic face of the Maxbotix range finder even shines with this lighting.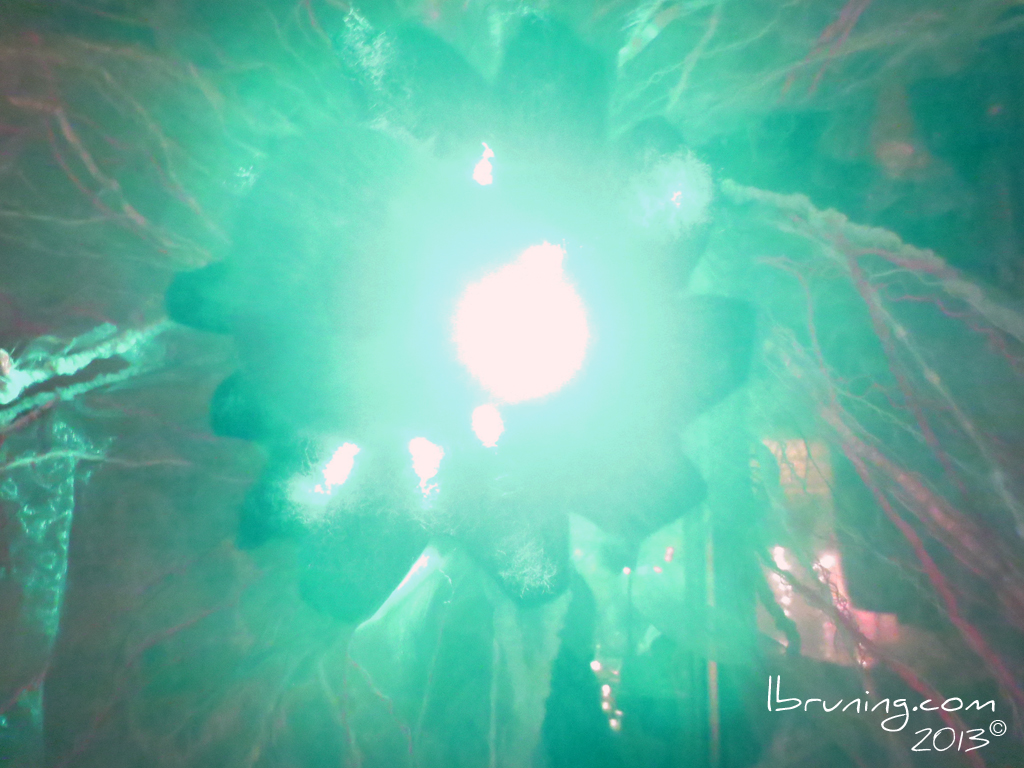 Now to figure out the best method of installation at the Denver Art Museum.
See ya Friday at Untitled!