While at PIF Camp in Trenta Slovenia we tested the Brother ScanNCut with Statex conductive fabric to make eTextile speakers.

Denis began the project by drawing samples of the coils on his computer.
Next we fused an iron on adhesive, Pellon Heat Bond, to one side of the conductive fabric.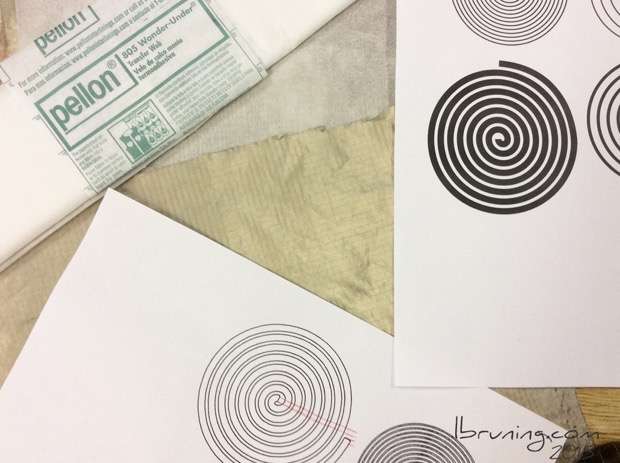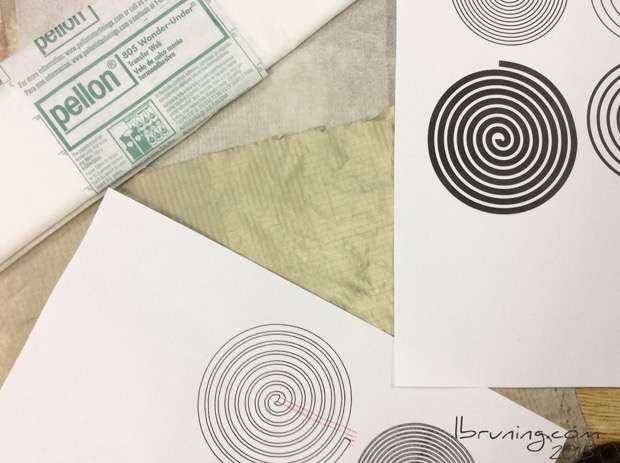 Scanning the coil samples into the ScanNCut and saving the data for future plotting.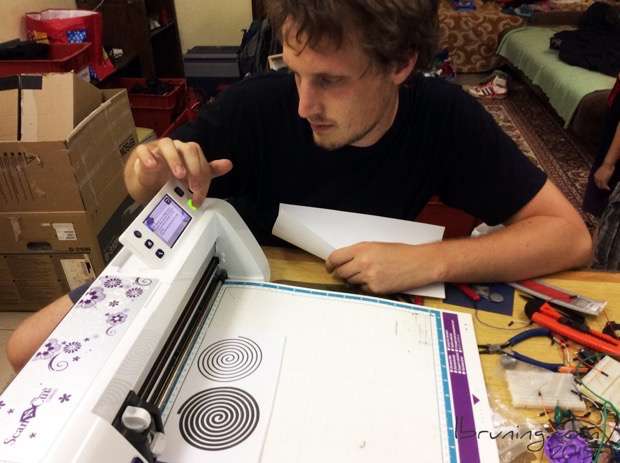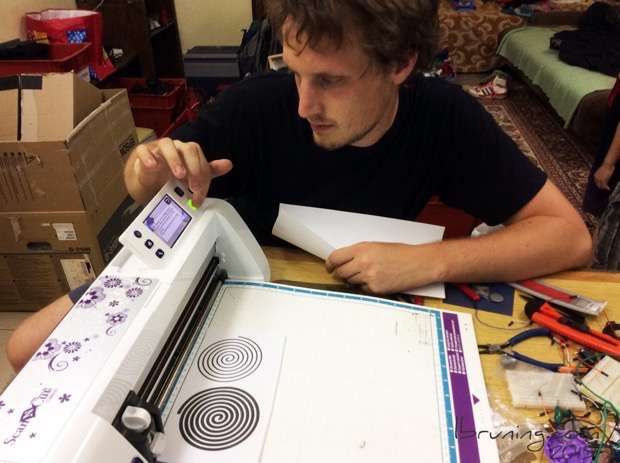 The first cut was too deep cutting thru the underlying mat.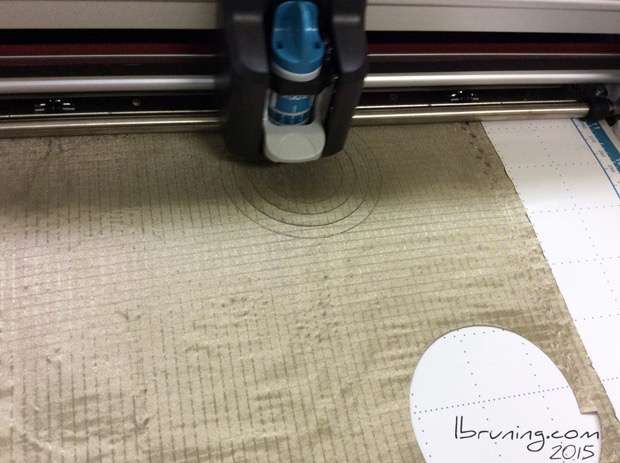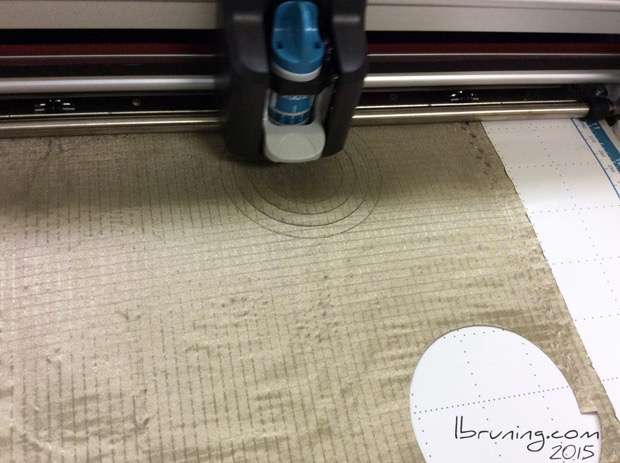 We changed the pressure and speed settings but the fabric lifted off the surface of the adhesive cutting mat and twisted around the blade.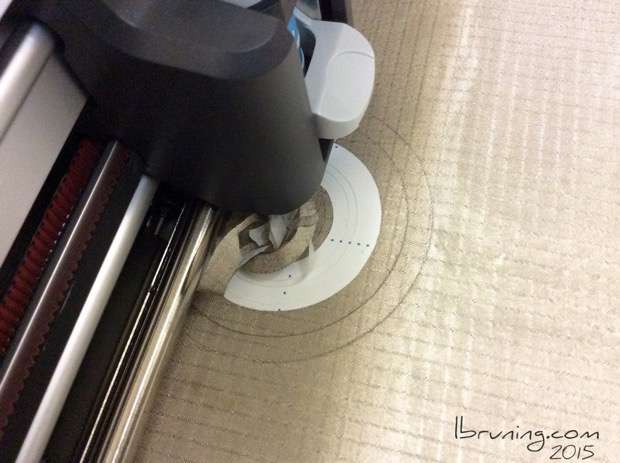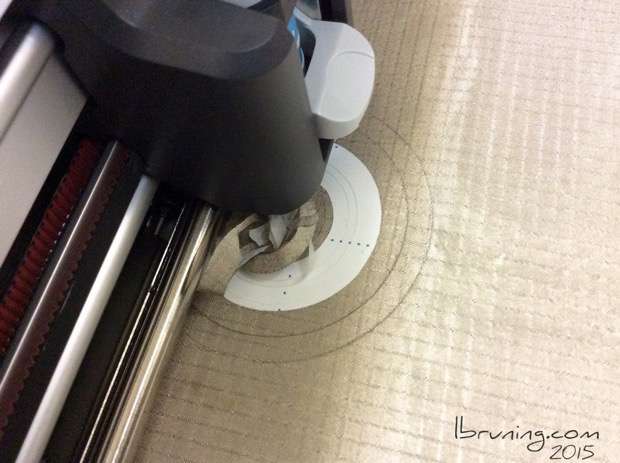 Again the pressure and speed were adjusted in the settings menu but the fabric still twisted around the blade.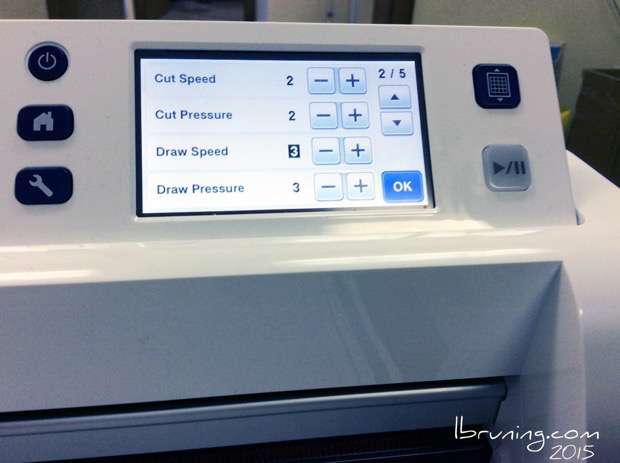 Even though the fabric was twisted and did not have a clean edges resulting in thread frays and loose ends the spirals could still be used to prototype a speaker coil.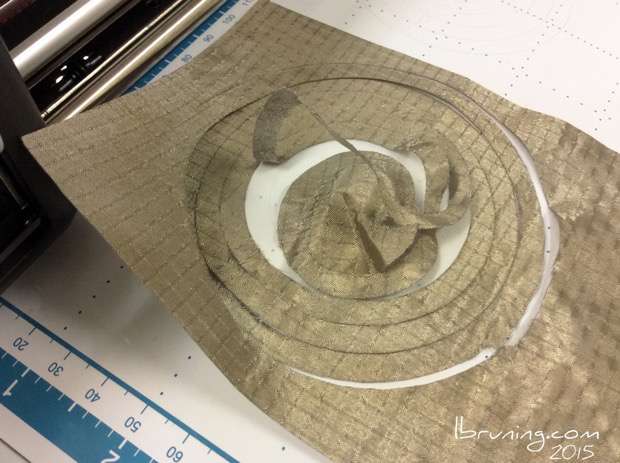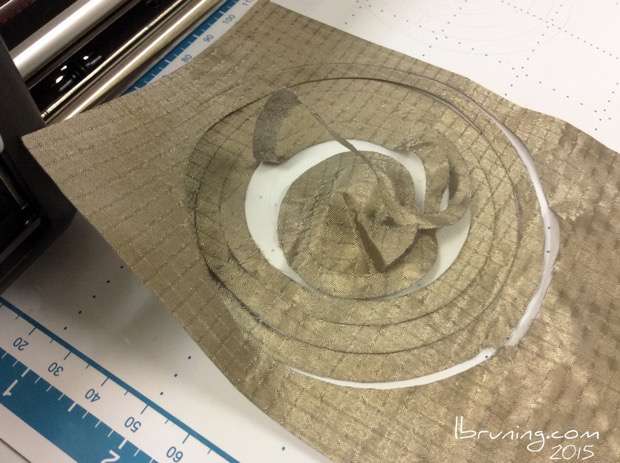 A variety of samples using Statex conductive fabrics with the Brother ScanNCut.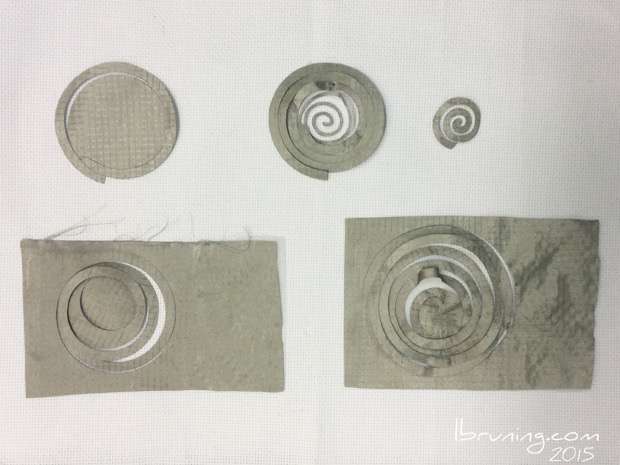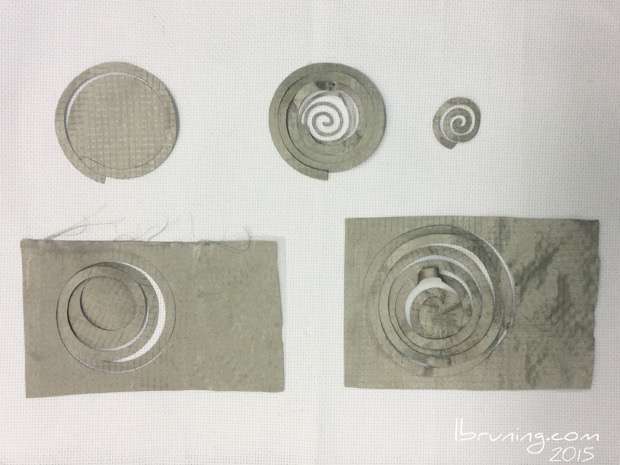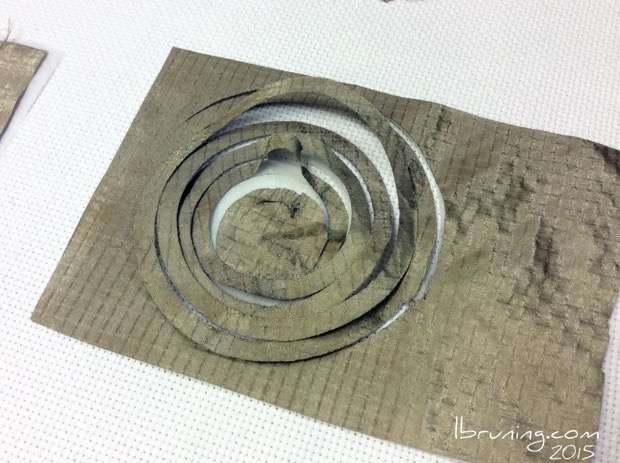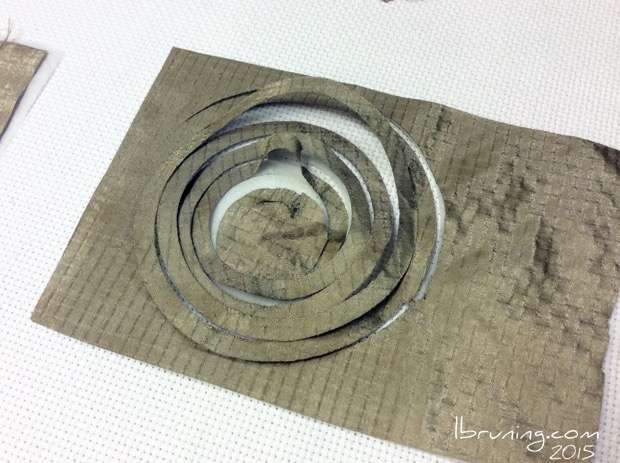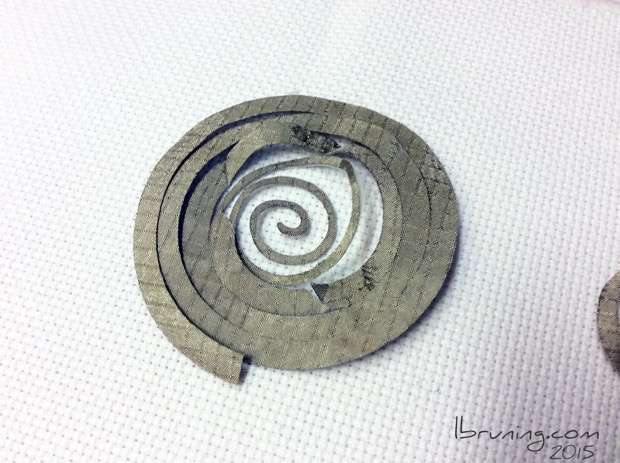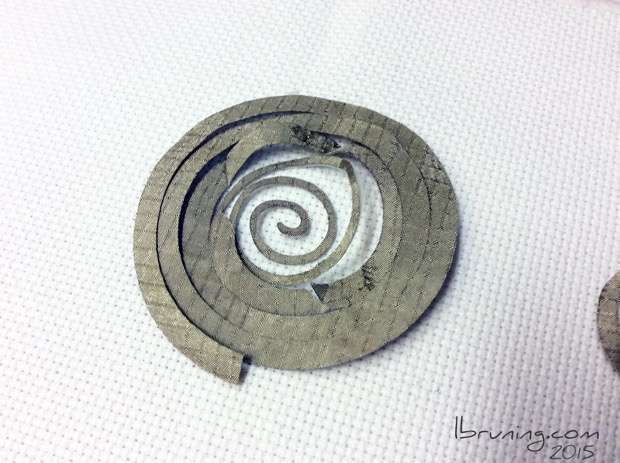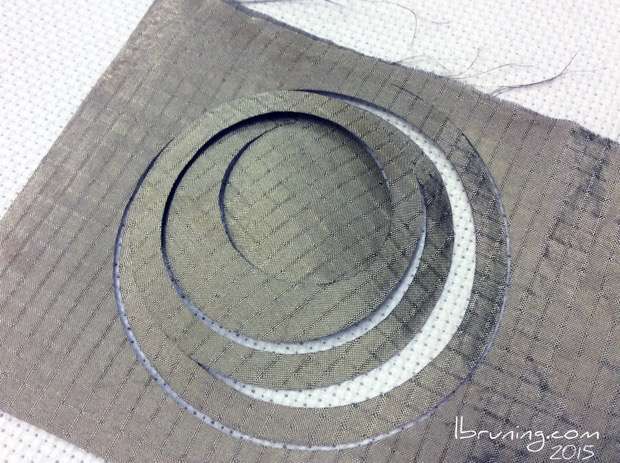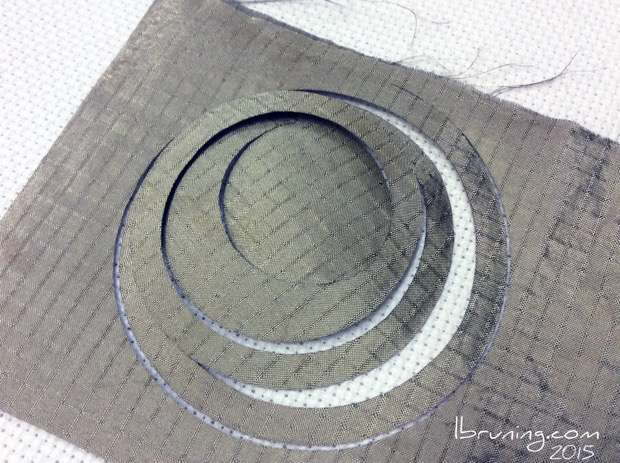 Use a hot iron adhere the conductive fabric eTextile speaker coil to Aida cloth. This holds the coil in place and allows for further audio testing with an MP3 player.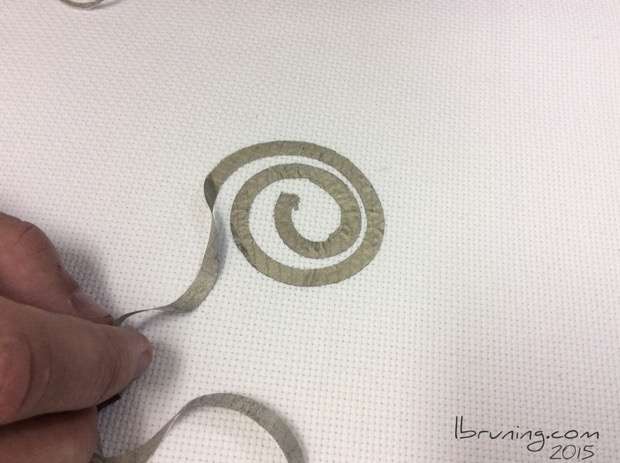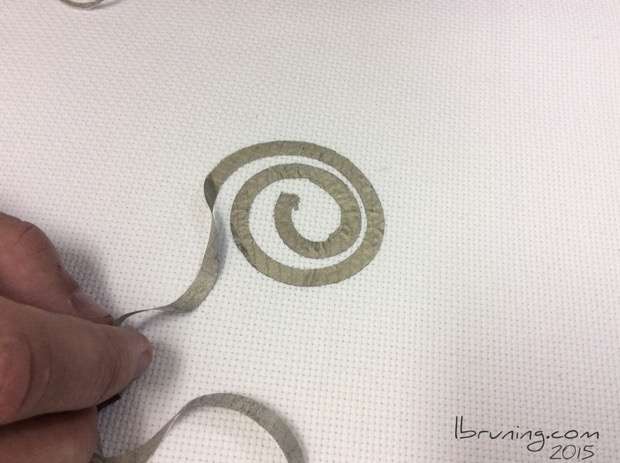 Testing resistance of the Statex Conductive Fabric Speaker coil.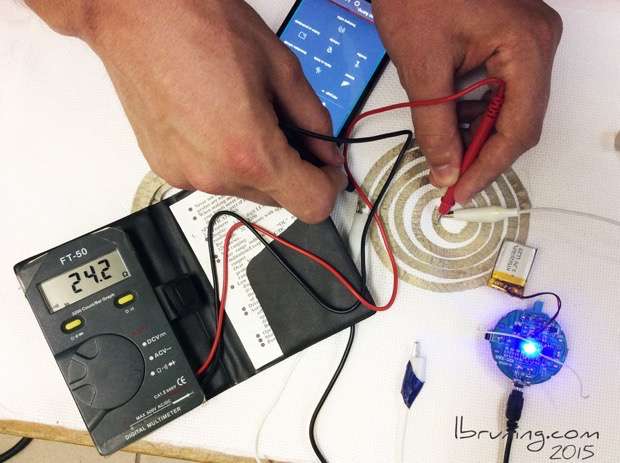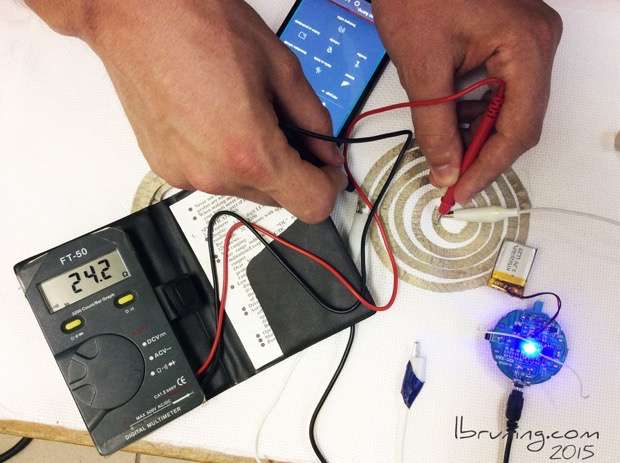 Denis leaning in to listen to the speakers. The resistance was too high for transmission of an audible clear sound.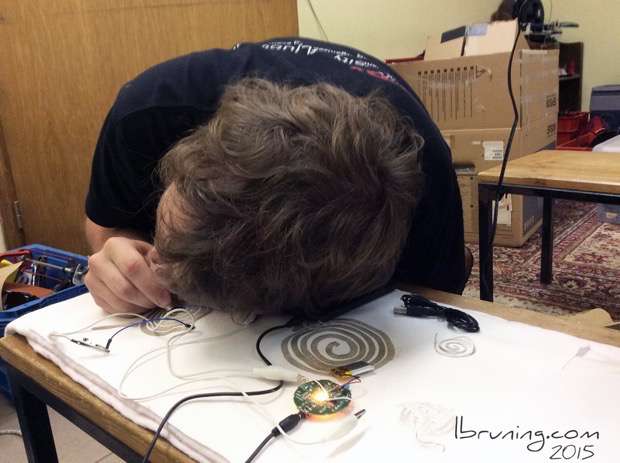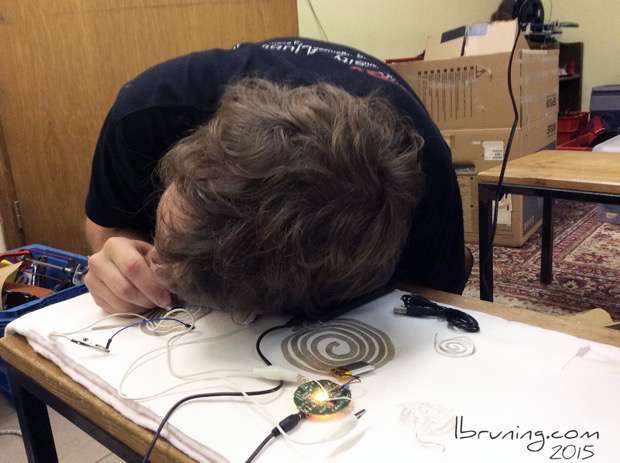 Images from the workbench as Denis tests the eTextile speakers with an MP3 player, magnets and standard loud speaker.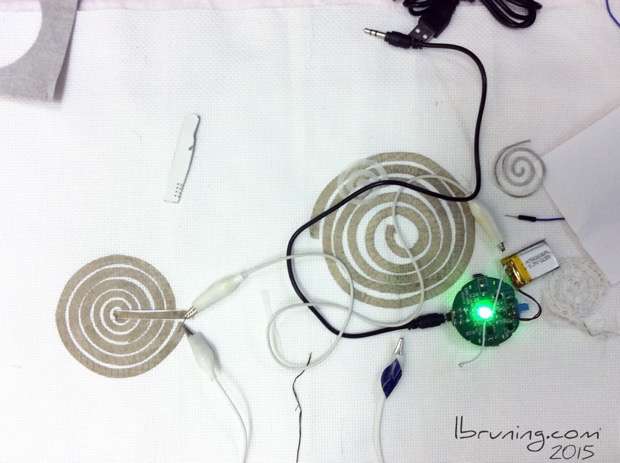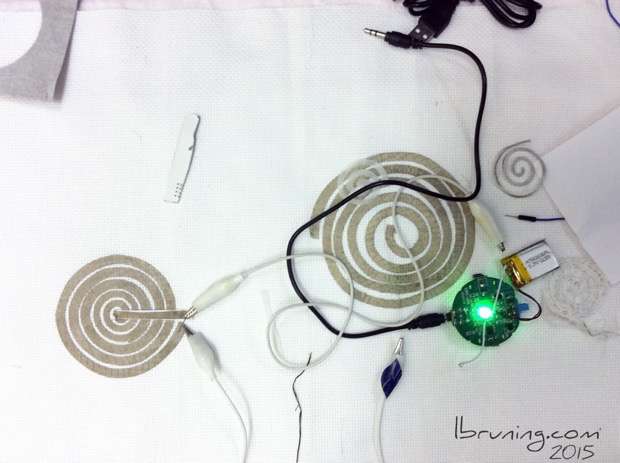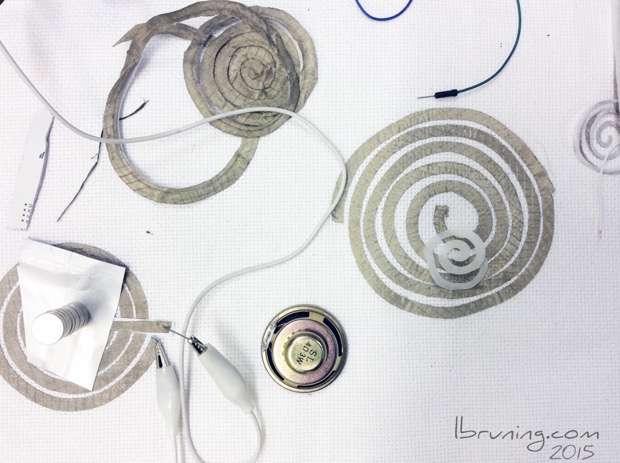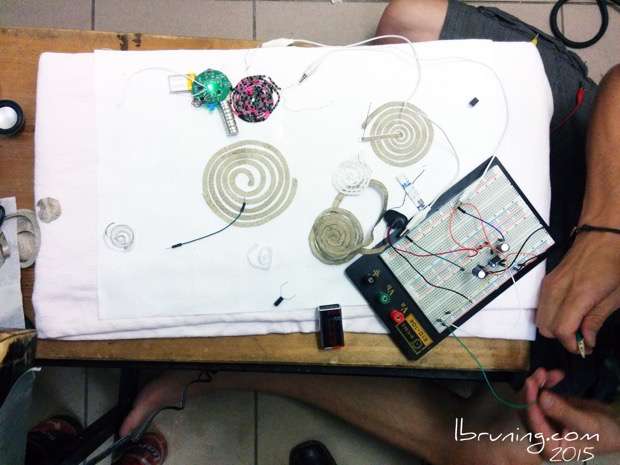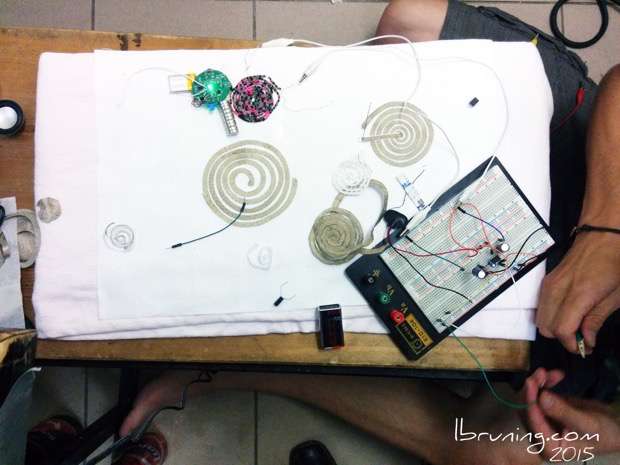 CONCLUSIONS: More testing needs to with Statex non-woven conductive fabrics while fine tuning the pressure and speed settings on the Brother ScanNCut. Once these parameters are defined then I believe the ScanNCut will be a useful tool to quickly reproduce multiple speaker coils.